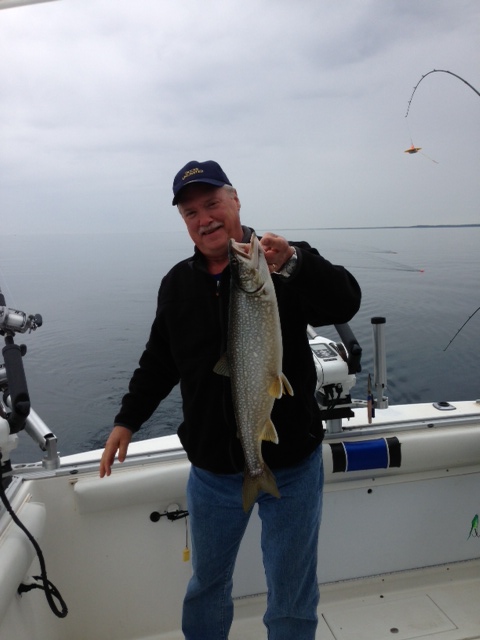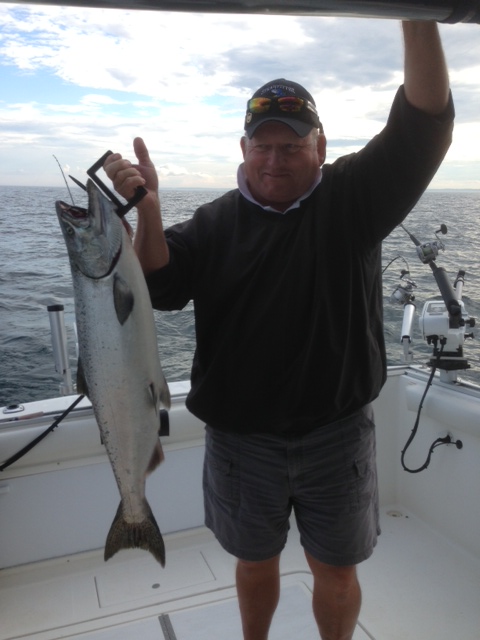 Tom with a nice looking Lake Trout. Jimmy with an early season King. Dan with a nice King Salmon.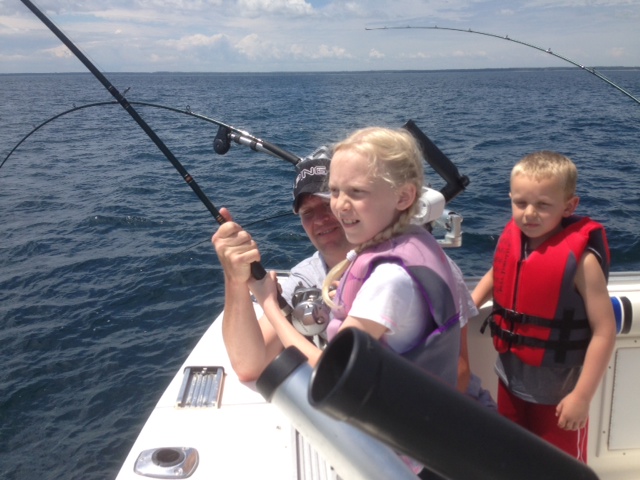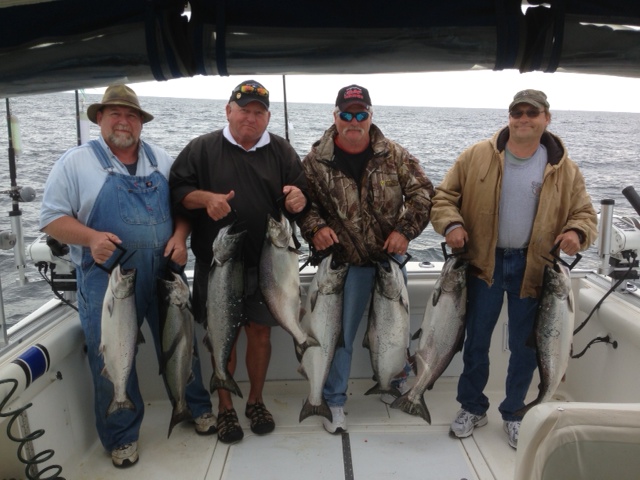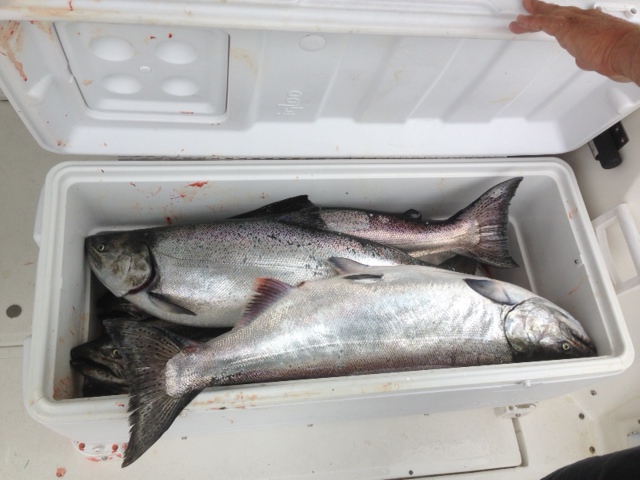 Keep reeling!!! A nice morning catch. A cooler full of 20 pounders!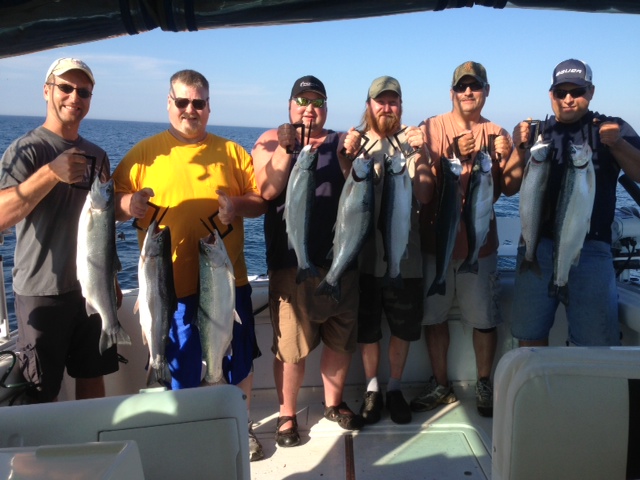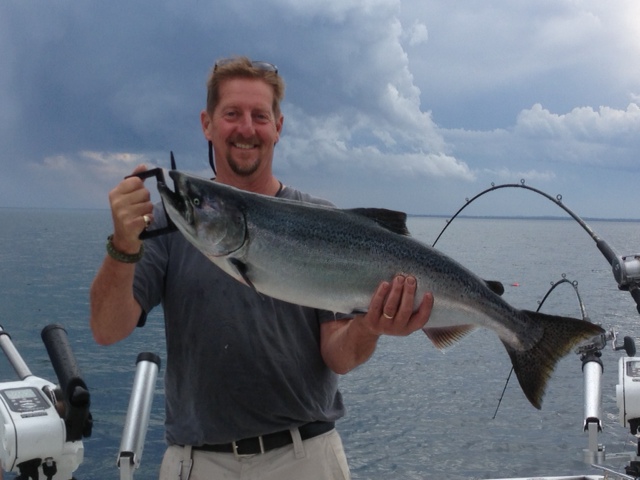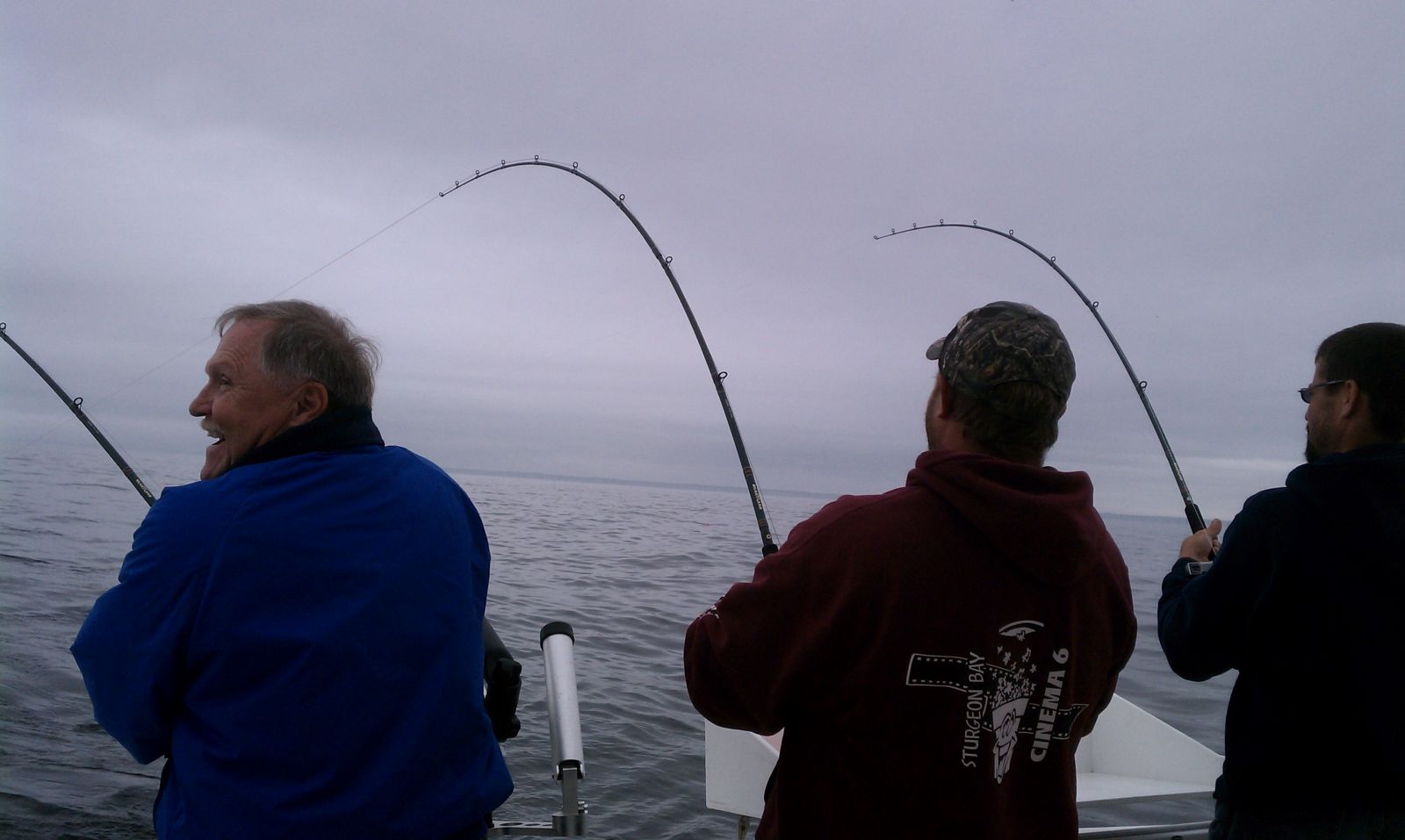 10 Nice Rainbow Trout! Beautiful King cool looking clouds. 3 on at once!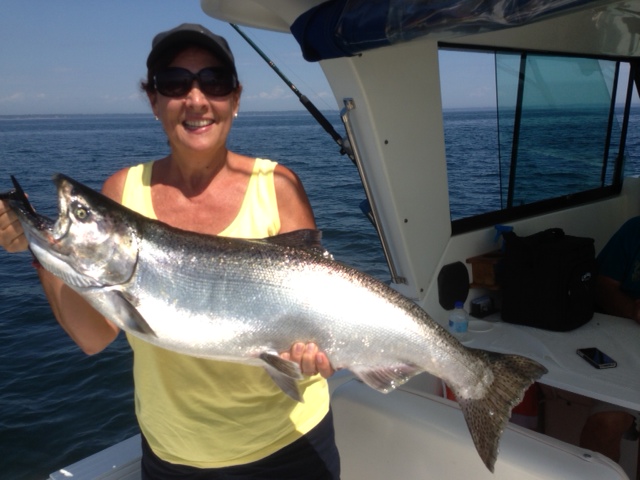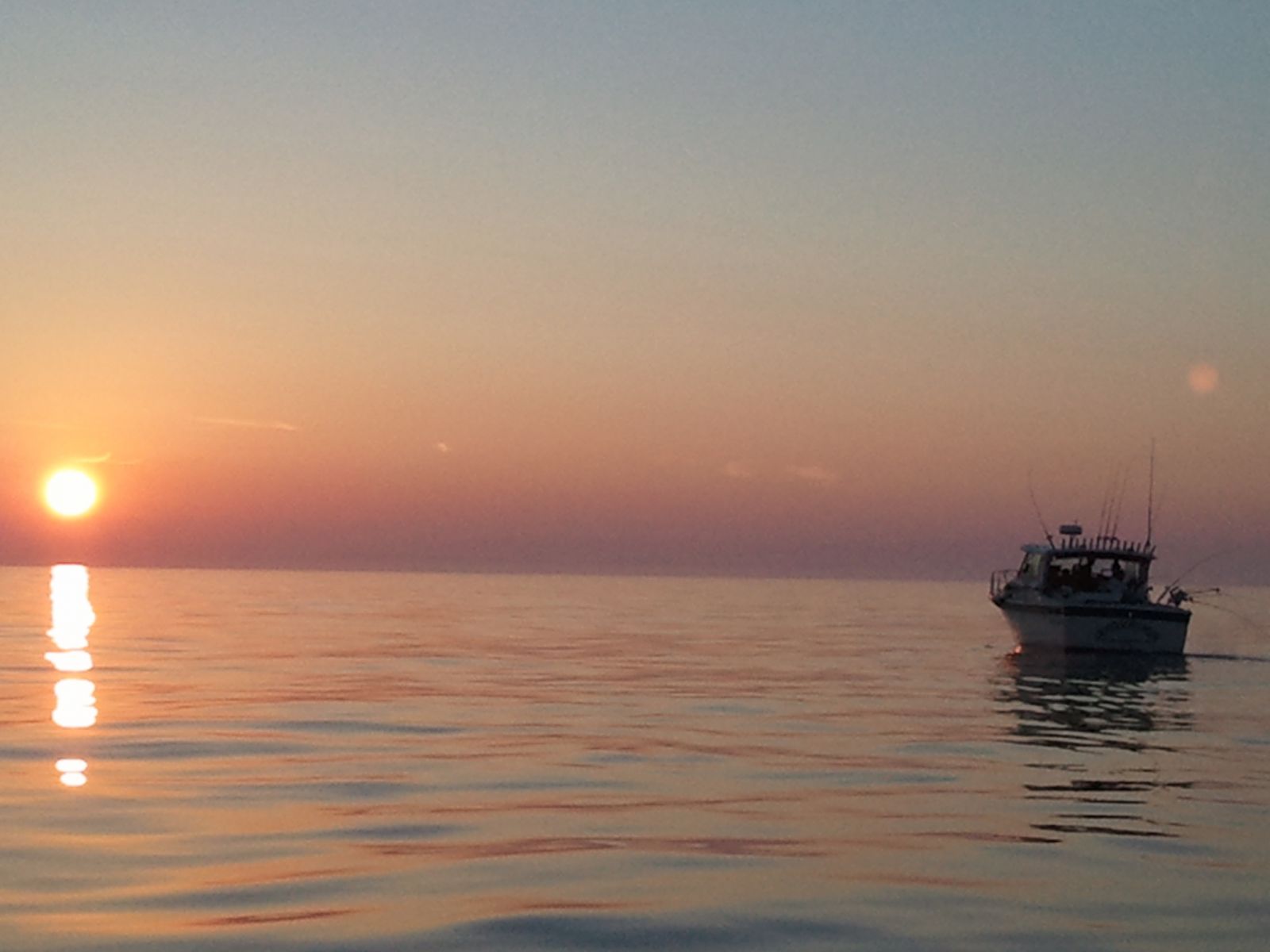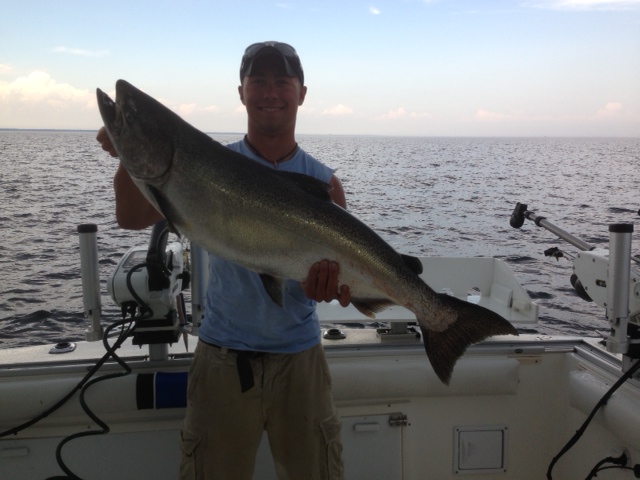 20+ lb King Salmon. Outdoorsmen and Lk Michigan Sunrise. Cameron with his 28lb King Salmon.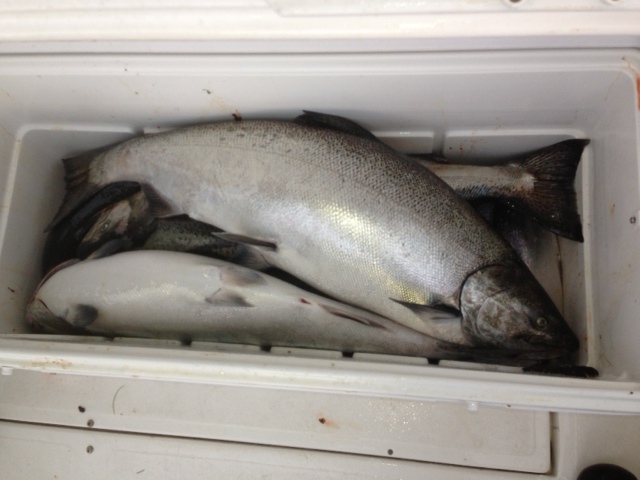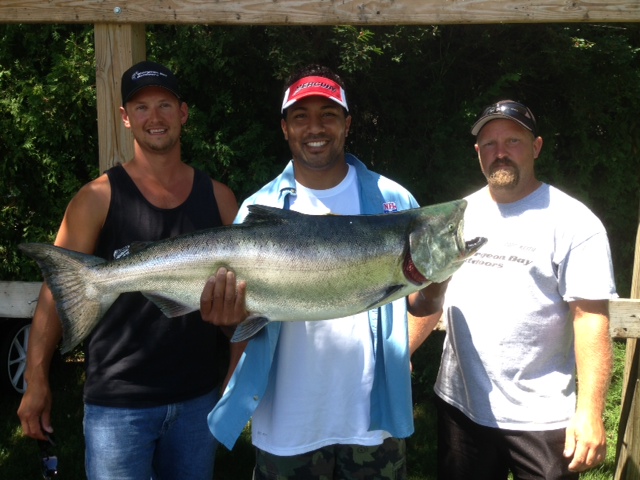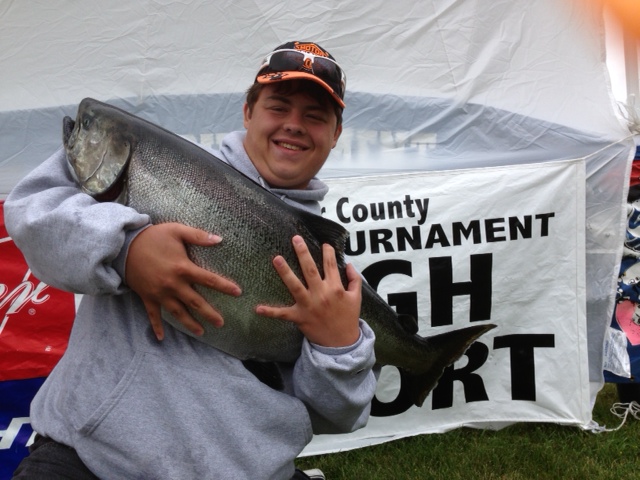 4 Fish all over 25 lbs in one cooler! Packers Chad Morton and his 25lbr. Andy and his $550 tournament King!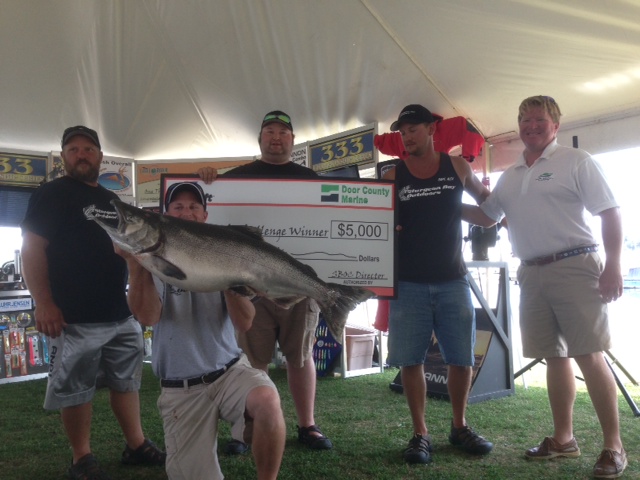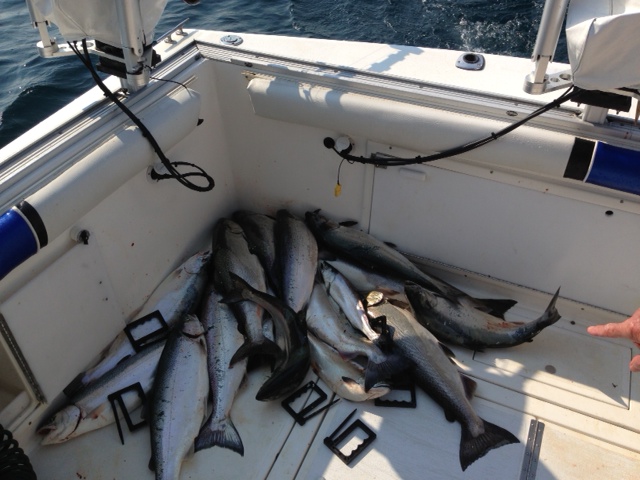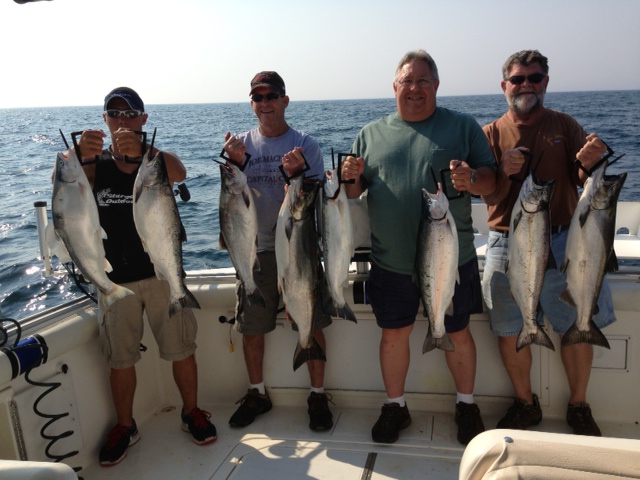 Outdoorsmen Crew 1st Place King! A nice mornings catch. Mixed bag of Kings and Rainbows.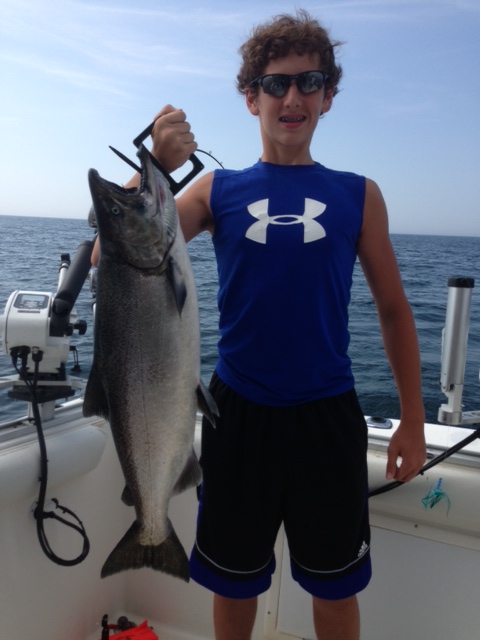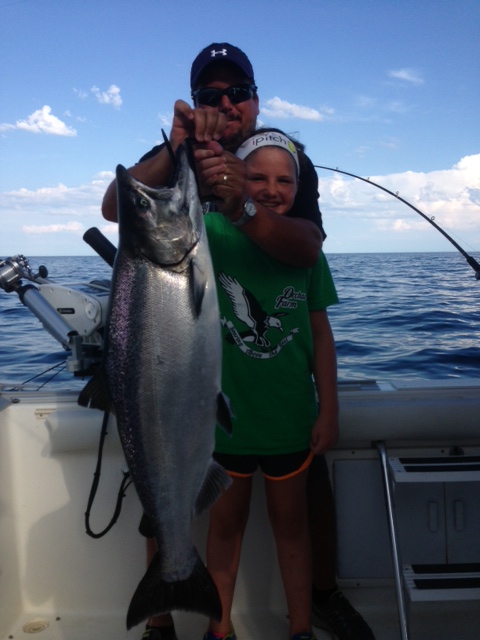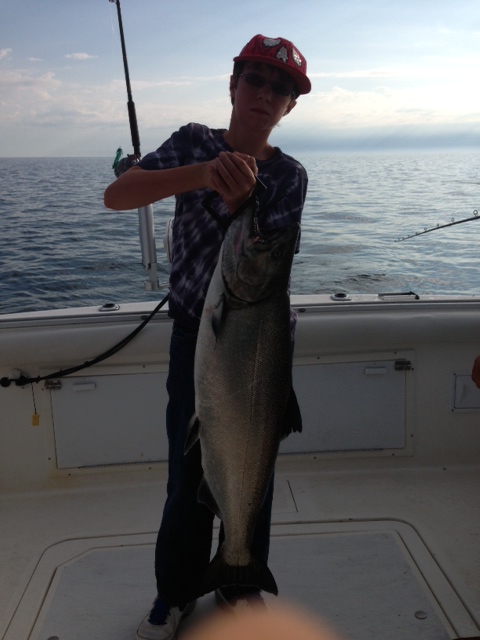 A nice chunky King Salmon. That ones going to take 2 hands. What a battle! 27lb King!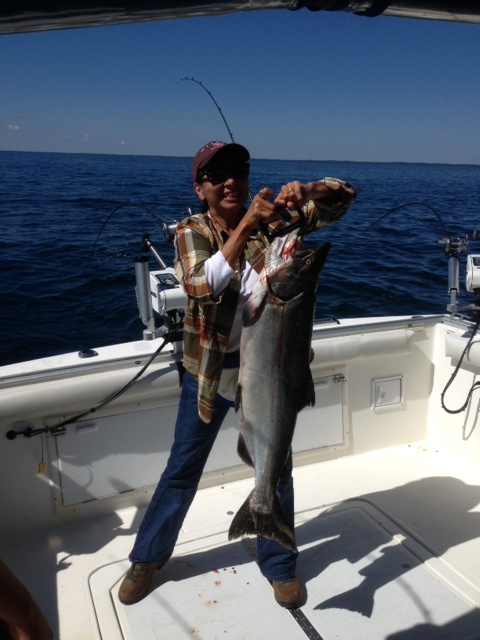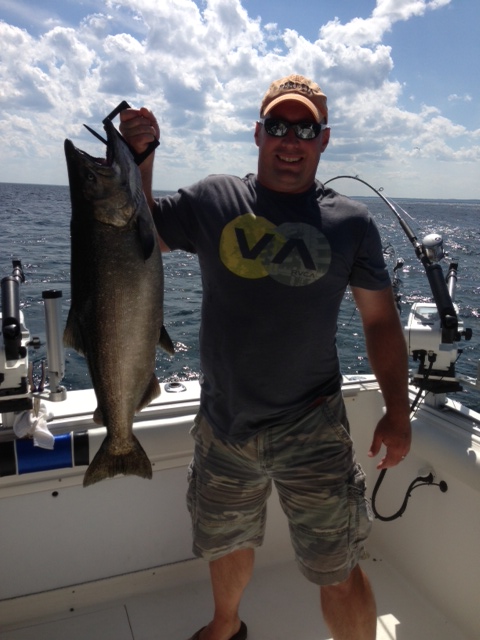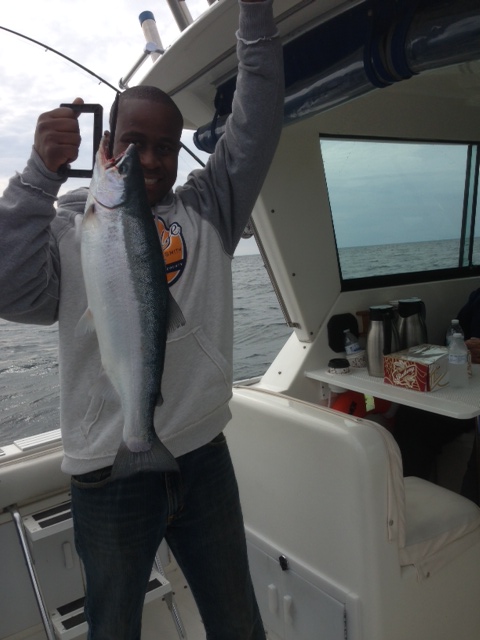 Who's bigger her or the Fish? A healthy fat King Salmon. Nice Rainbow Trout looks tasty!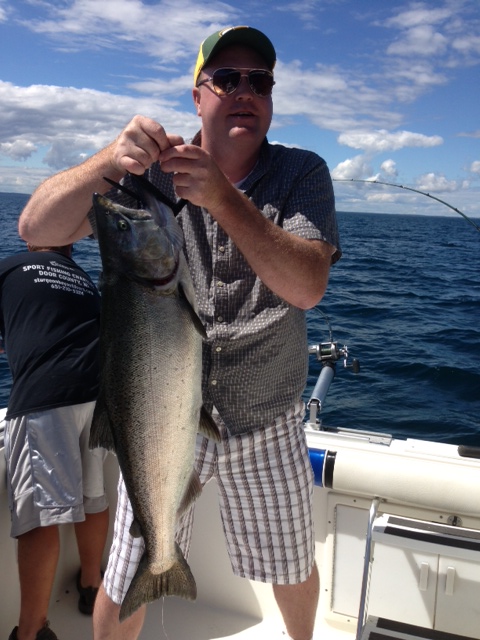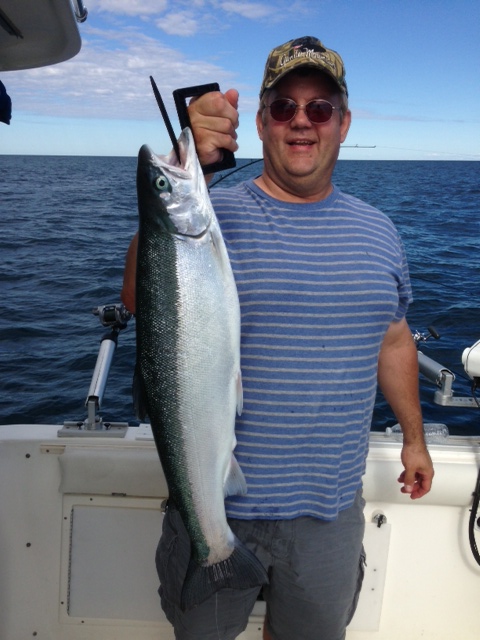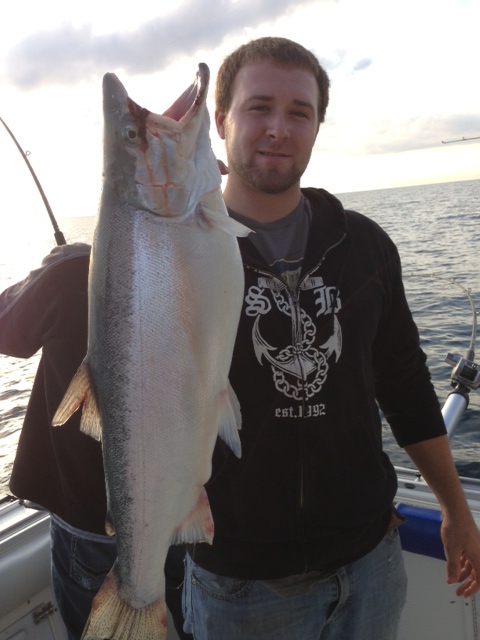 What a health looking King. Nice looking Rainbow Trout. Do Rainbows swallow basketballs?!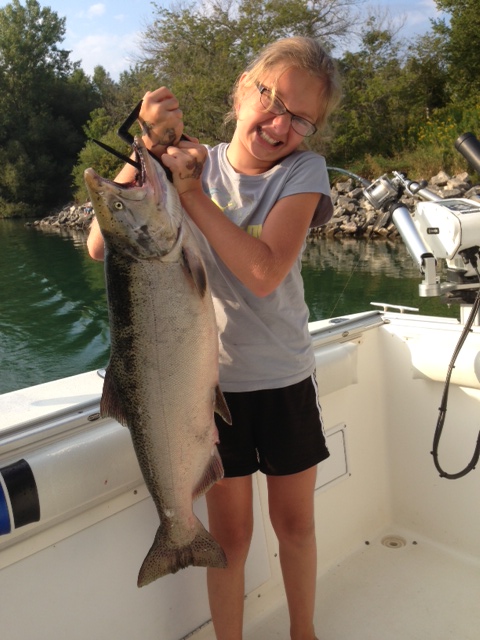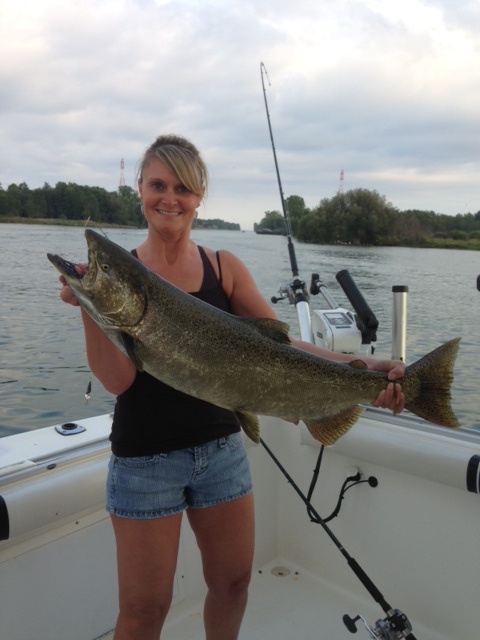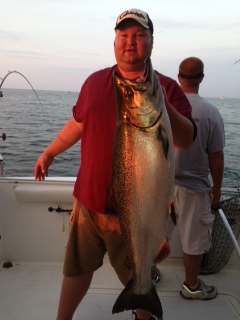 Hold it up as high as you can Taylor! What a battle this late season King was. Jim with a 25lb King.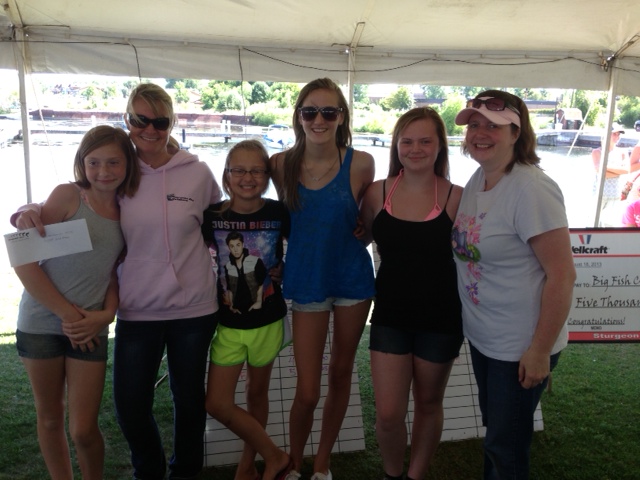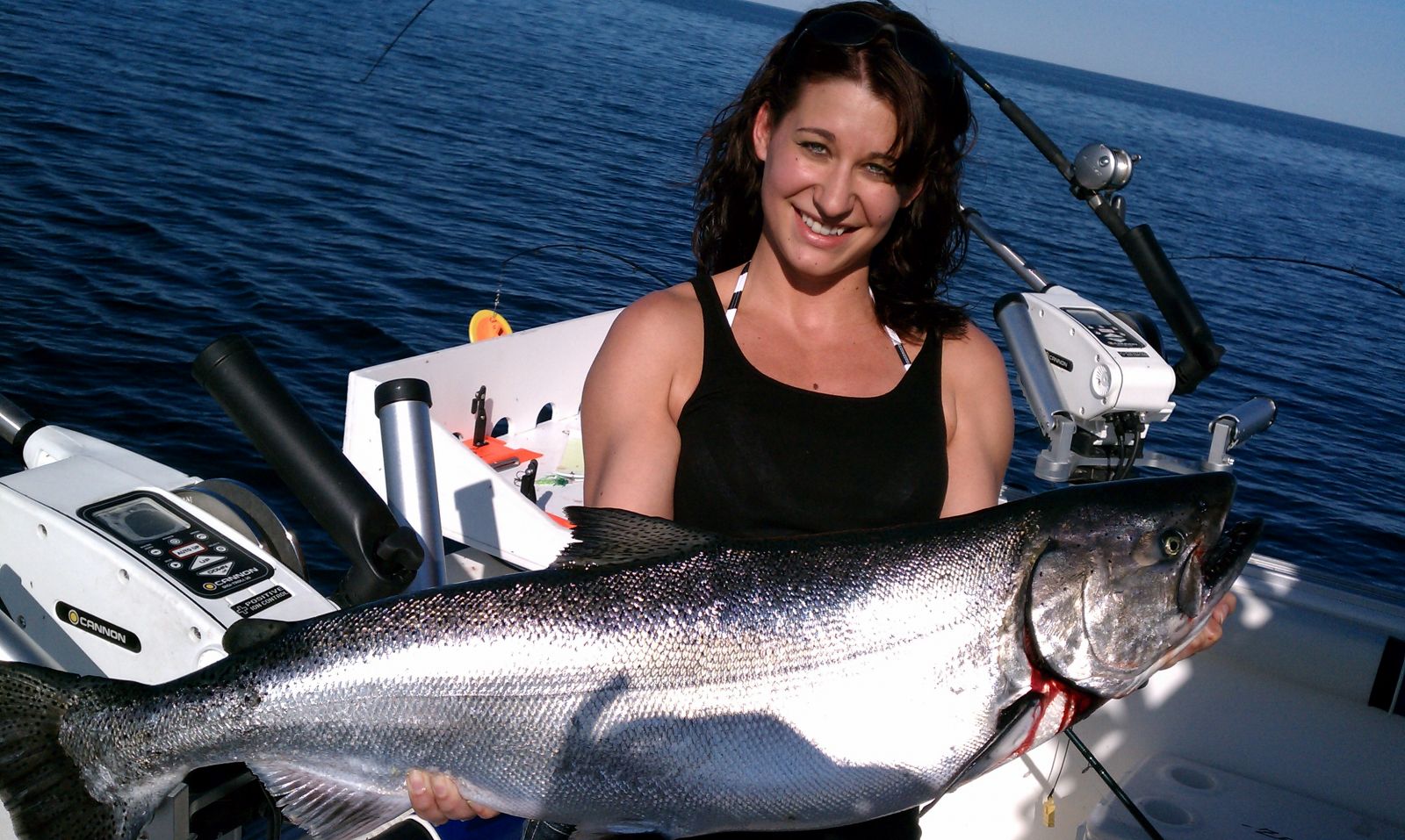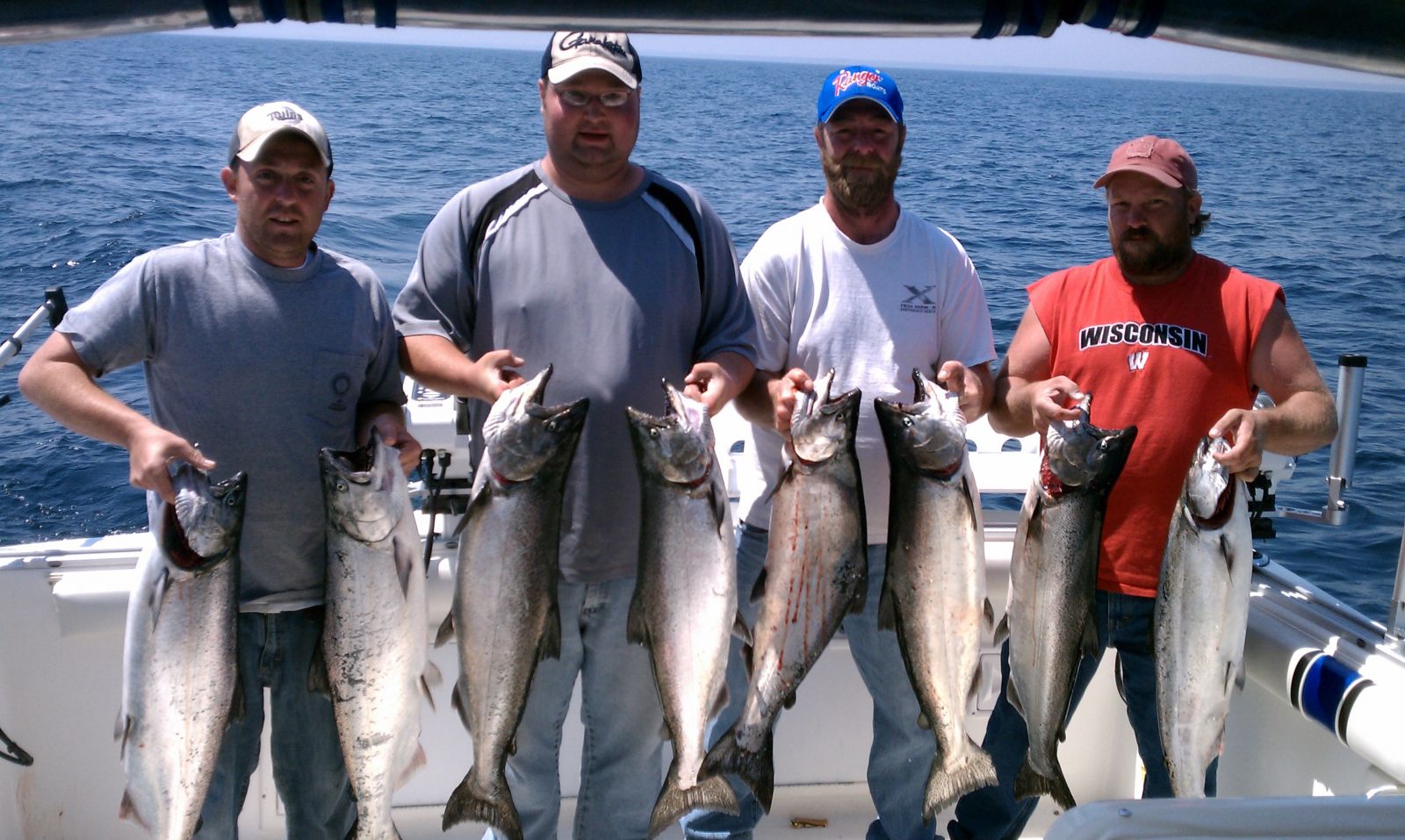 Ladies finish 2nd place in their Tourney. This one is now on her wall! Nice catch boys.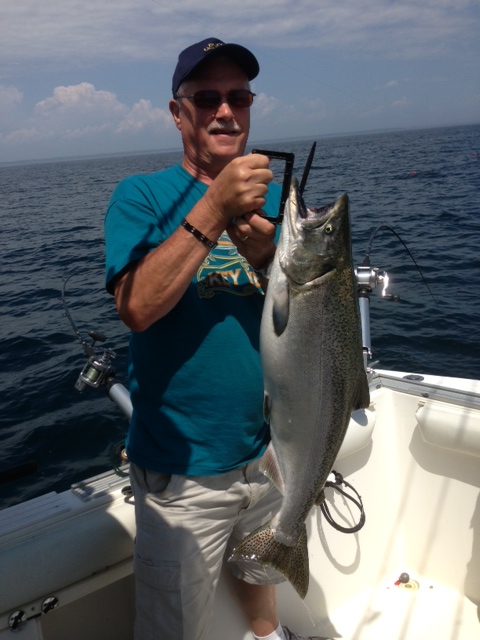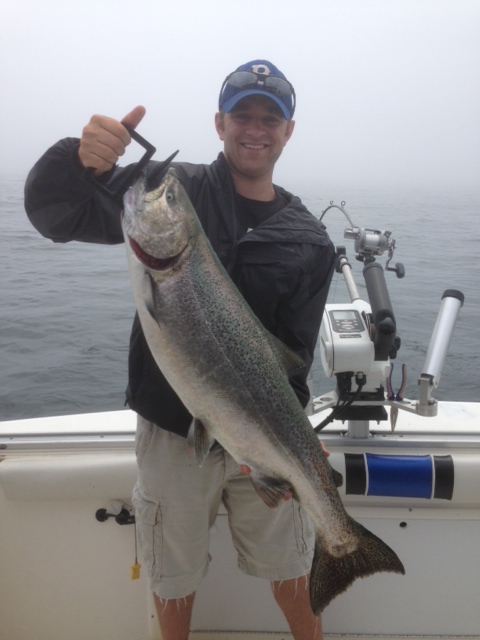 This one was dinner that night. What a nice Rainbow Greg! 24lb King Salmon nice work!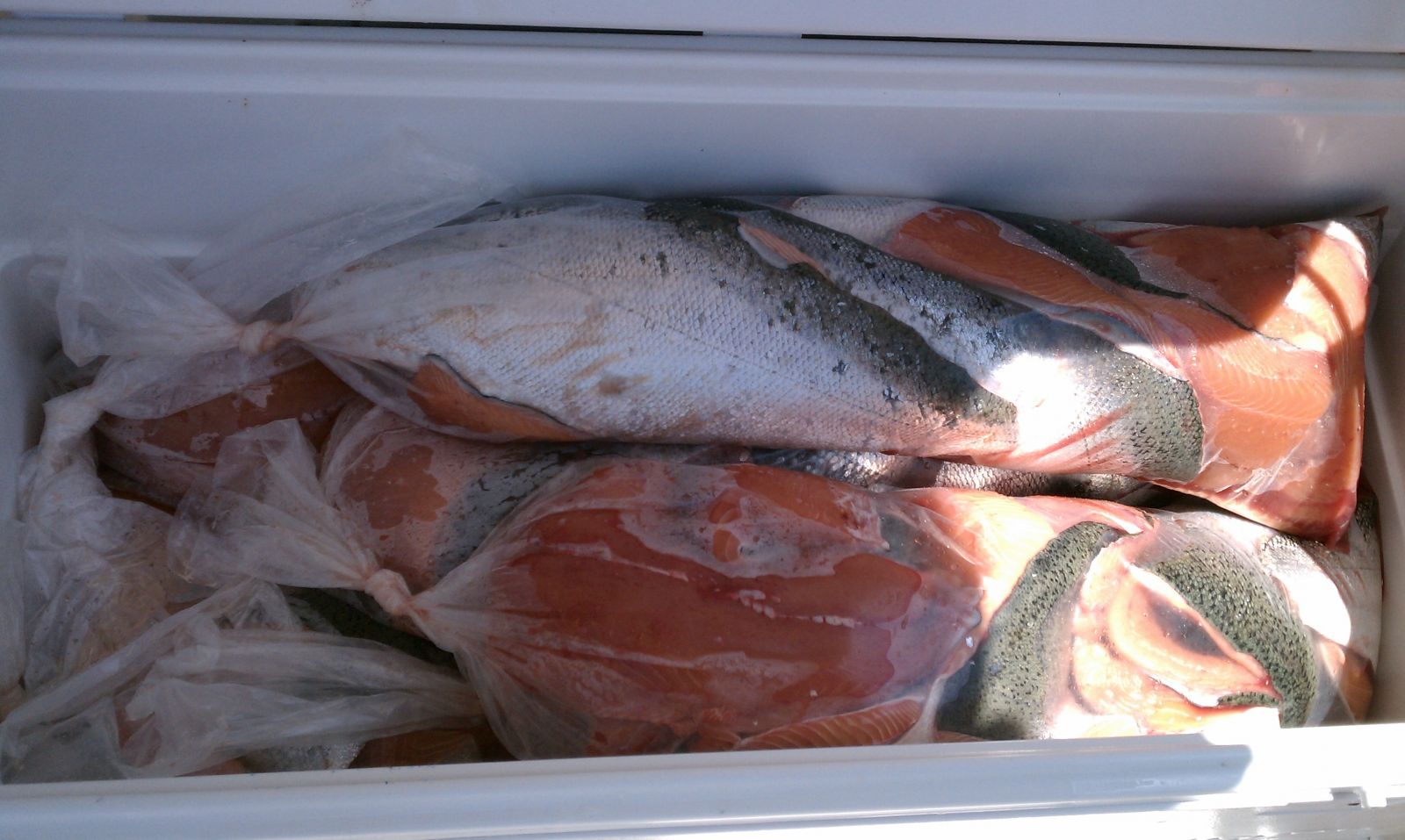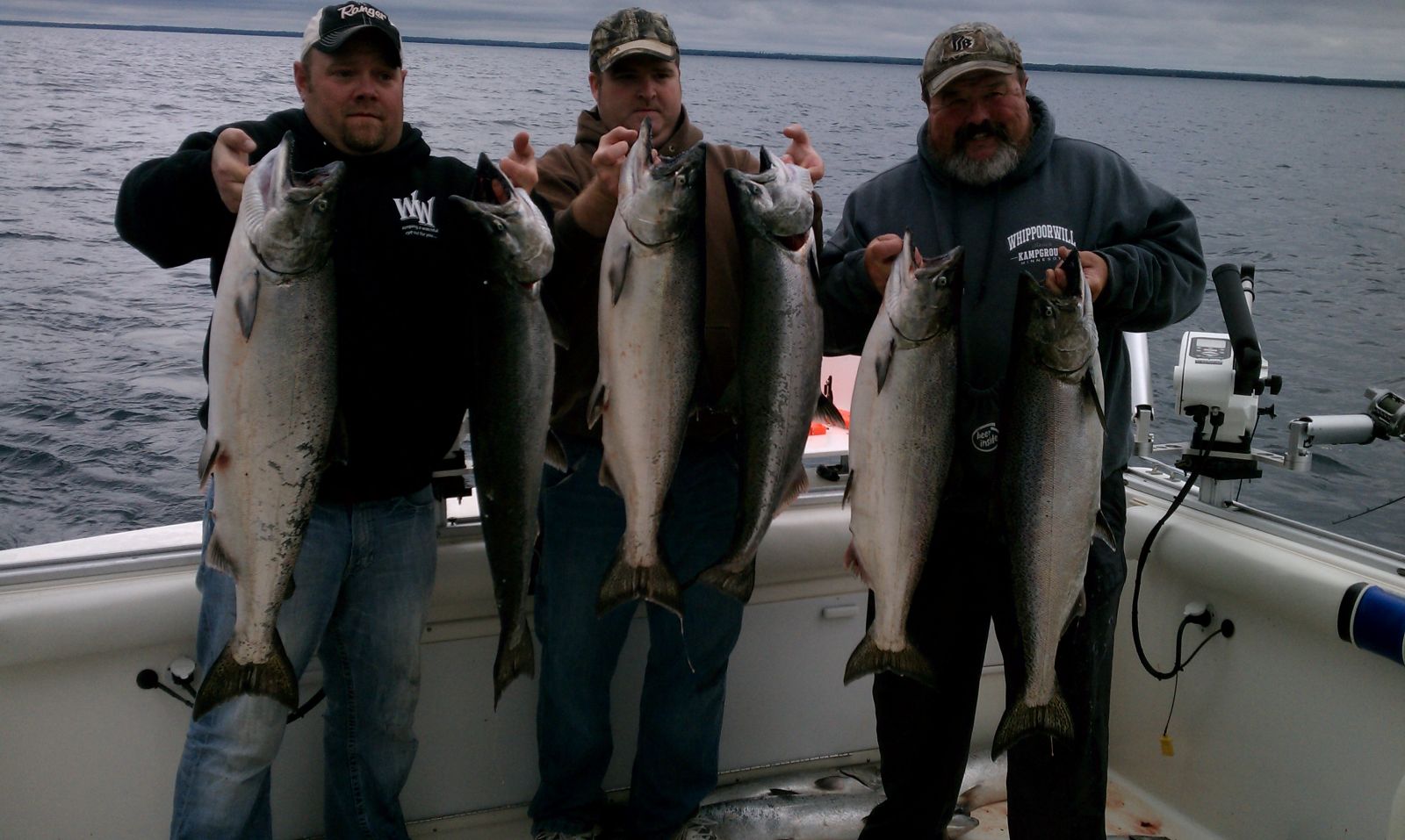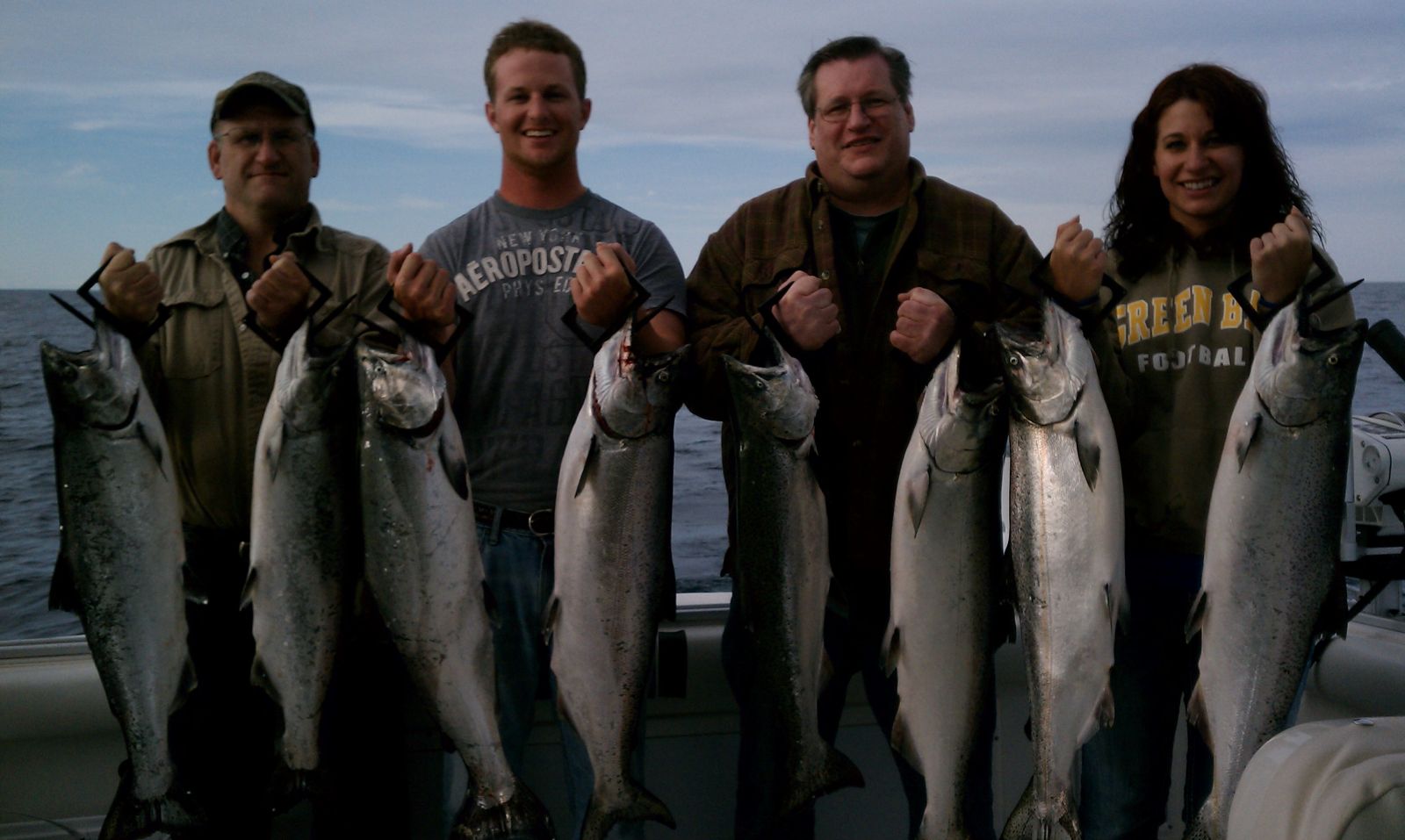 1 charter 250lbs of fillets! A limit of Kings by 5am. A nice afternoon limit!